A word about cryptolinks: we are not responsible for the content of cryptolinks, which are merely links to outside articles that we think are interesting (sometimes for the wrong reasons), usually posted up without any comment whatsoever from me.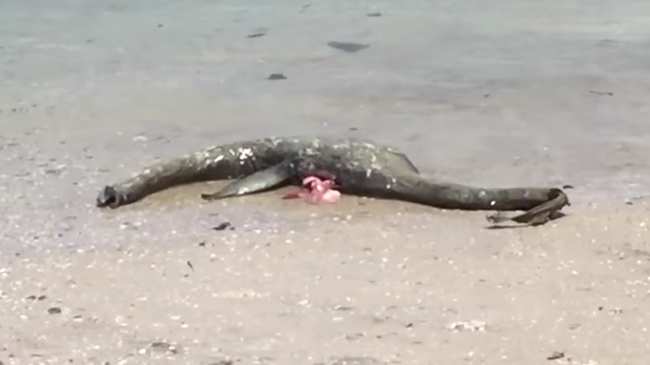 This Washed-Up Sea Creature Was the Work of Viral Hoaxer Zardulu
When a strange sea creature washed ashore near Darien, Georgia, last March, marine biologists were stumped. With an elongated neck, shark-like ...