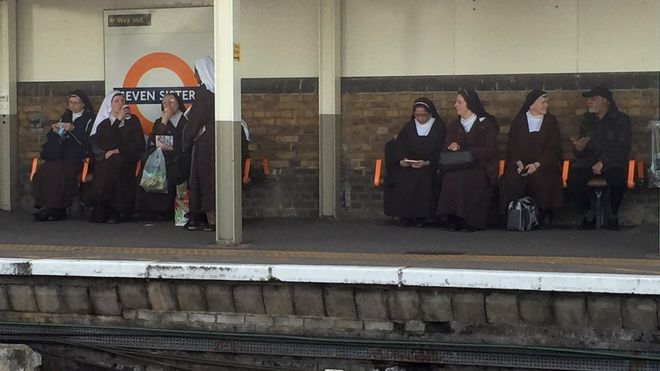 Seven nuns have been pictured at Seven Sisters station in London by a passing commuter.
Ben Patey, 33, was on a train when he saw the real-life seven sisters waiting on the platform.
He took the photo on his way home, telling the
Express
: "I had to do a double-take. It was one of those strange but amusing moments."
The Tube and overground station, near Tottenham, is thought to be named after a circle of Elm trees.