It's a tale of perfect camaraderie and of co-dependence.
Two years at sea have fostered a close relationship between the two fellow sailors as they cross the globe, through warm weather and cold.
One is a 24-year-old male. The other is a hen.
Guirec Soudee - the 24-year-old - is the one who does most of the hard work on board the boat.
Monique is the hen, who spends most of her time admiring the view from the deck, and laying the occasional egg.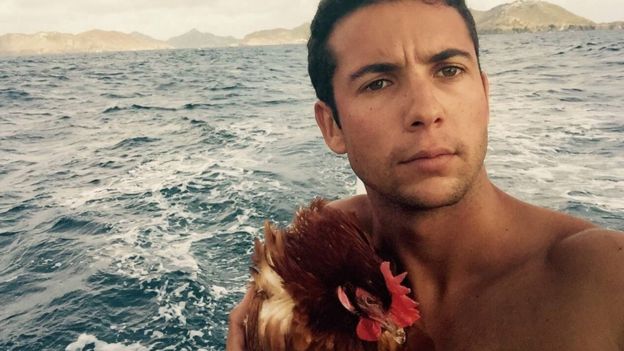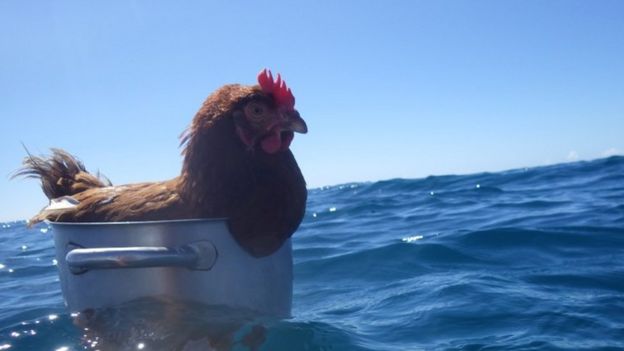 (All images are courtesy of Guirec Soudee)
The two have started building up a close following online in recent months as French media have picked up on their unusual adventure.
Guirec, who is from Brittany in France, began his trip around the world with Monique in May 2014.