A word about cryptolinks: we are not responsible for the content of cryptolinks, which are merely links to outside articles that we think are interesting (sometimes for the wrong reasons), usually posted up without any comment whatsoever from me.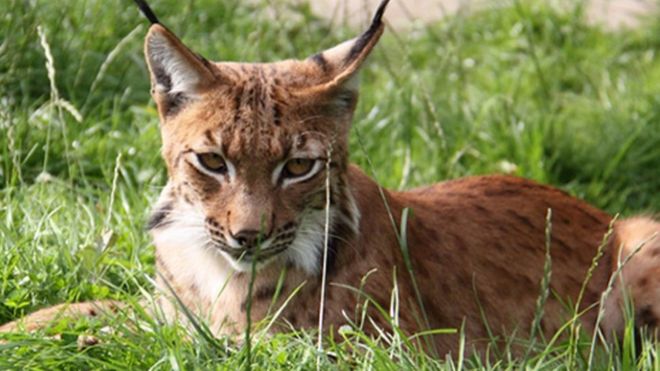 Police have launched an air and ground search for a lynx wild cat which has escaped from a zoo.
Officers have warned people not to approach the animal which escaped from Dartmoor Zoo in Devon by digging itself out of its enclosure.
Children at one school have have been warned to stay inside after police said the Carpathian Lynx could be dangerous if cornered.
It is the size of a large domestic cat and grey and silver in colour.
The zoo took delivery of the animal on Wednesday but on Thursday morning they discovered it had escaped.
No trace of it has been found in the zoo.