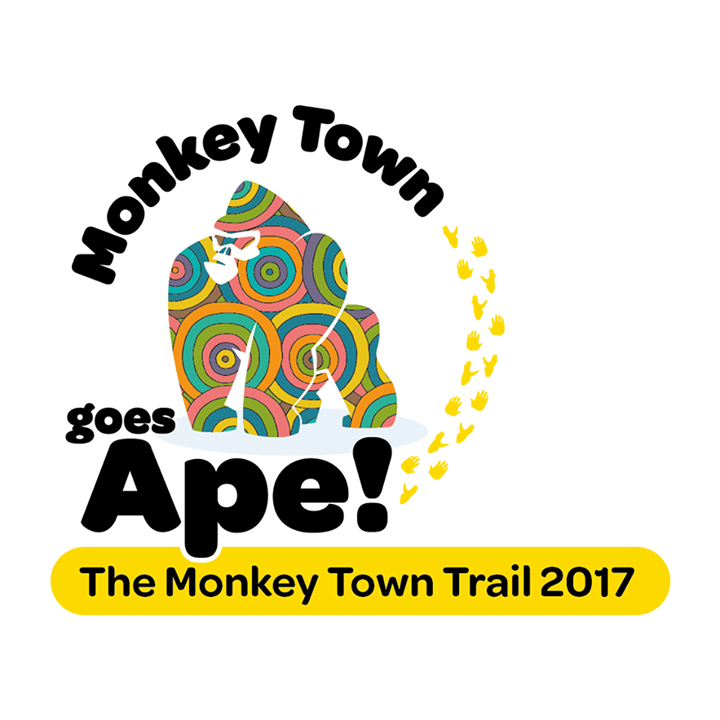 Some of you may remember my previous
blog post
back in 2009 about the origins of Heywood's unofficial moniker of 'Monkey Town.' Well, last weekend, your Greater-Mancunian correspondent is happy to report, monkey business hit an all-time high with the first annual Monkey Town Parade.
In the week before the festivities, nine life-size gorilla statues were installed at various locations around the town.
Helen Johnson, of the Heywood Advertiser, reports that 'Hundreds of people' turned out for the inaugural event on Saturday, 6th May, which included a three-mile trail to visit all nine gorillas to make rubbings of their brass plaques - please, no jokes about monkeys and brass; it was actually quite a warm day.
There is a also a competition running until the 25th August where those who collected all nine brass-rubbings can win one of the gorillas.
Each sculpture was designed by local primary school children; members of the Heywood in Bloom organisation; PossAbilities, a disability charity; and created by artists. PossAbilities, who organised the event, also held a garden party at their premises, with 500 attendees.
If you're in or around Heywood you can hunt for the apes until 25th August when they will be removed from their current locations and brought together for a 'gathering of the apes.'