A word about cryptolinks: we are not responsible for the content of cryptolinks, which are merely links to outside articles that we think are interesting (sometimes for the wrong reasons), usually posted up without any comment whatsoever from me.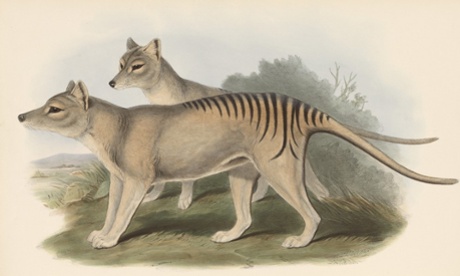 That old cliche "you don't know what you've got till it's gone" has a truly hollow ring when applied to Australian's awareness of its lost mammals.
Most Australians are barely aware of the creatures that still inhabit their island and couldn't tell the difference between a bettong (a shin-high kangaroo) and a wambenger (a small marsupial carnivore) if they got kicked in the eyes by one. A bettong that is. A wambenger would more likely target the jugular with its sharp little teeth.
It wasn't always so. Early European settlers were keenly attuned to the foibles of bettongs. Native mammals were part of their daily lives, raiding gardens, stealing poultry, eating pasture, a source of fur, and more often than not of free meat, too. And it was into this world of abundant native mammals that John Gould arrived.
Read on...