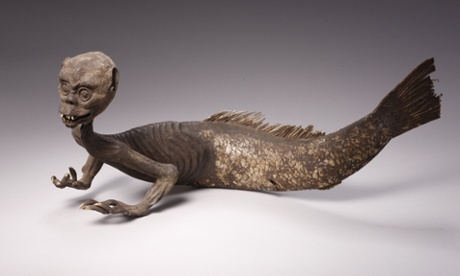 Name: The Horniman merman
Species: Pseudosiren paradoxoides
Dates: mid- to late-19th century
Claim to fame: Iconic specimen
Where now: Horniman Museum & Gardens
I am fascinated by mermaids. But my fascination, I should add, is purely professional. It all began when, in my capacity as a curator of natural history at the
Horniman Museum & Gardens
, I was asked to help identify the composition of a mermaid in the collection.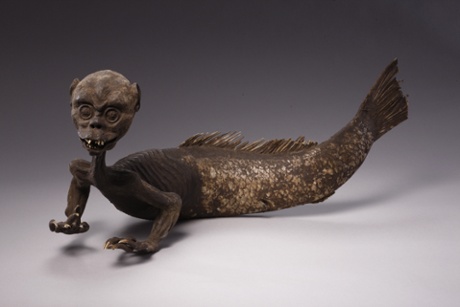 At that point, I was familiar with the idea that tales of mermaids most likely arose from the misidentification of real-world animals like the
Sirenidae
(a family of American aquatic salamanders that lack hind limbs) or
Sirenia
(the dugongs, manatees and now extinct Steller's sea-cow). I was less familiar with fake mermaids, taxidermy chimera supposedly made by attaching a monkey to a fish.
I wasn't quite sure what to expect as I peered into the case where the mermaid lurks in the Horniman's Centenary Gallery, a space that struggles to strike a balance between the low light levels needed to preserve museum objects and the need for visitors to actually see the exhibits. With a torch, however, I was able to pierce the stygian gloom to reveal the suitably nightmarish visage of the "Japanese Monkey-fish" (as the museum's register describes it).